BOOSTER PACK

October 27, 2023 Release
[BSS03] AQUATIC INVADERS
The new color BLUE is here!
Blue specializes in going on
the offensive while placing nexuses!
STORY
Most Realm of Water denizens had no clue that
their emperor had been all but usurped by the hardliners.
In fact, many of the emperor's strongest generals,
Mandala included,
still supported both sides indiscriminately.
—Imperial Chronicle Year 253, Page 126
Blue Playstyle
Blue cards have three main specialties.
1. Strategize with Nexuses!
There are many blue cards that make use of Nexuses.
Play lots of Nexuses and go on the offensive!
2. Destroy your opponent's deck!
BSS03 features many blue cards with the Crush effect!
Crush is an effect that lets you take a number of cards equal to the Spirit's level
from your opponent's deck and place those cards into their trash!
3. Play powerful tokens!
Following up the previous white and green tokens,
blue tokens are now here too!
Blue tokens are extremely strong, with 10,000 BP!
Get your powerful tokens on the field and take the advantage!
BOX TOPPERS
This release includes two box toppers!
1. Token card with changing image
(1 of 3 types)
Get a special token card with art that changes depending on the angle you look at it!
One of three kinds: white and green token cards previously released in BSS02 or earlier, and new blue tokens for BSS03.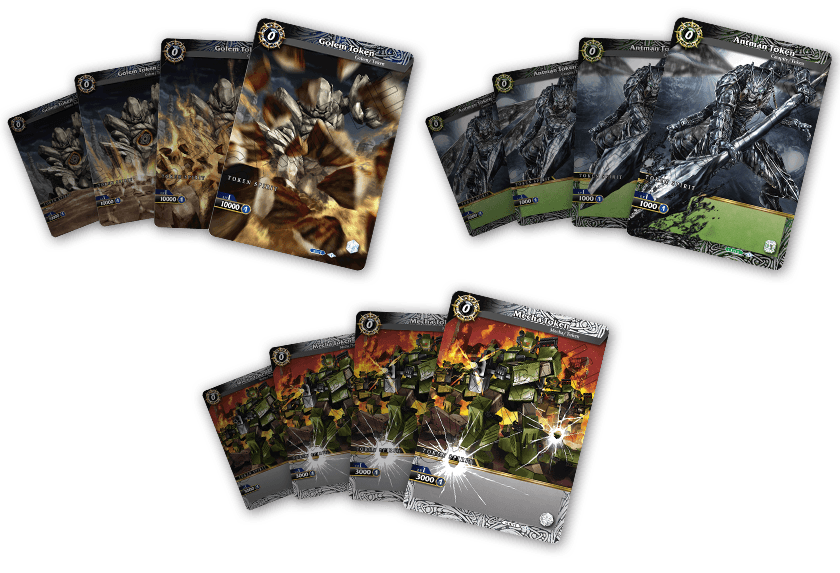 2. Pack of 5 reissued cards
(1 of 3 types: Spirit, Nexus, Magic)
We're reissuing some BSS01/BSS02 all-rounder cards that get used frequently in matches!
These have great especially for people just starting BSS!
A holo version of BSS01-058 Type-90 Tankmobile is guaranteed in every pack.
There are 3 types of packs:
A. Spirit pack
B. Nexus pack
C. Magic pack
Every card in these packs are holographic,
and some packs include cards with rare and amazing holographic and textured foiling!
Card Lineups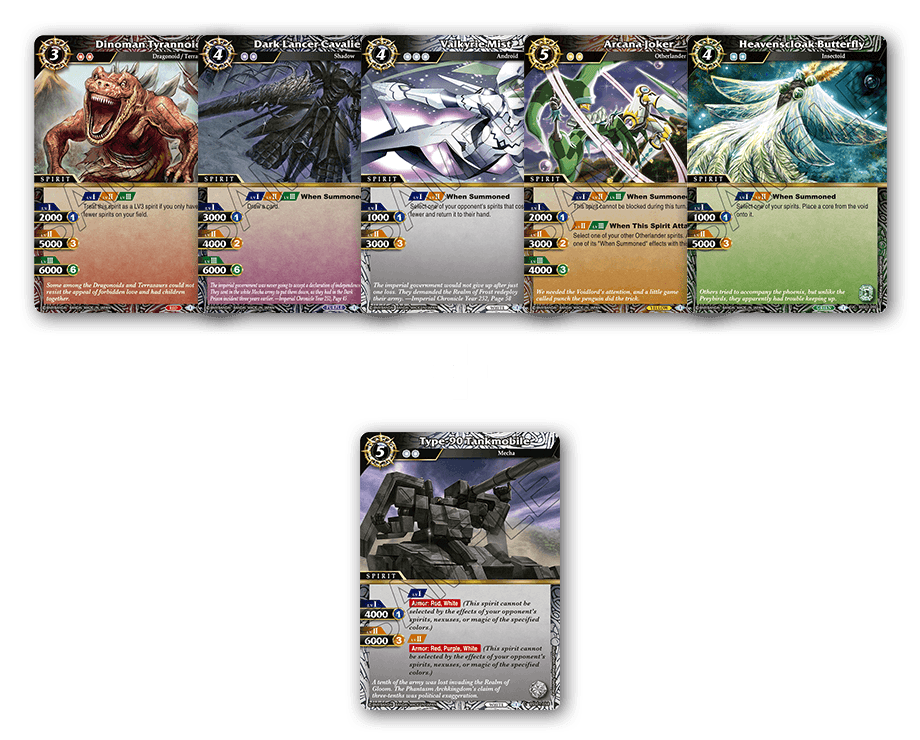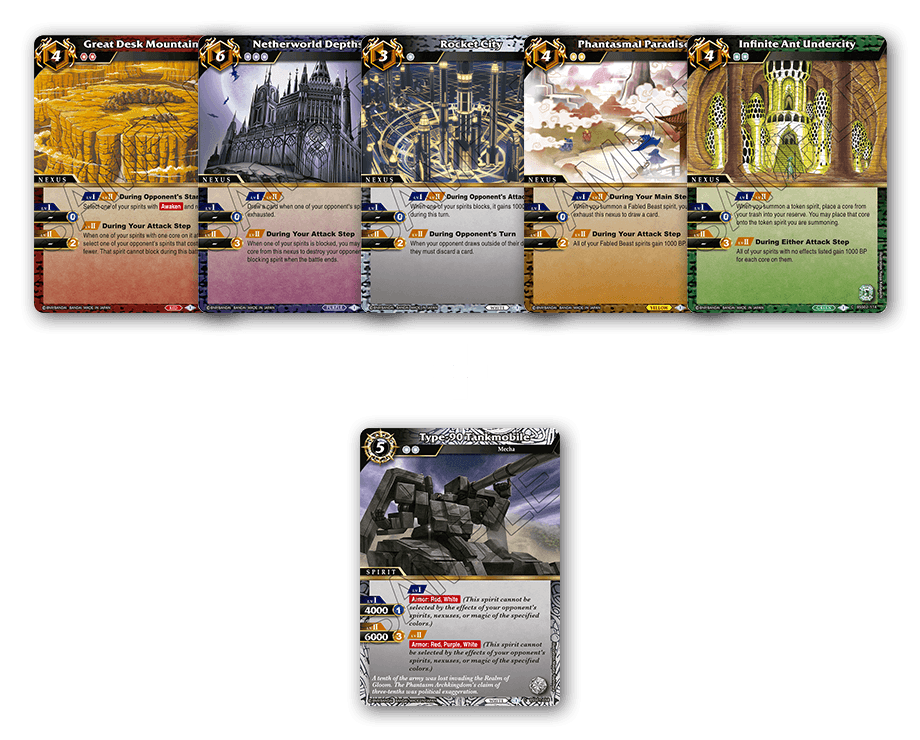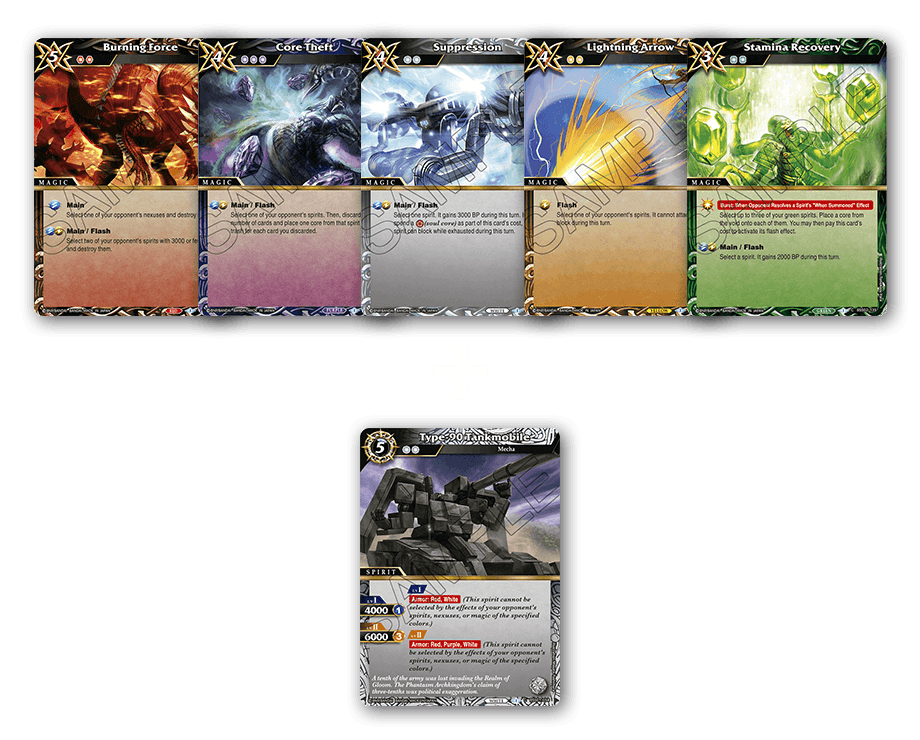 Game Grumps Collaboration Cards!
A pack of 3 Game Grumps cards will be distributed with each BSS03 booster box purchased!
*This promotion is for brick-and-mortar TCG+ stores. Please note that stock of the promotional items is limited so before purchasing this product please check with the store directly regarding their stock of the promotional item. BANDAI does not manage or track the individual stock of any promotional items or product at stores.
About Game Grumps
Game Grumps is an American Let's Play web series hosted by Arin Hanson and Dan Avidan, with over 5.39 million channel subscribers!
Check below for more details.
YouTube Link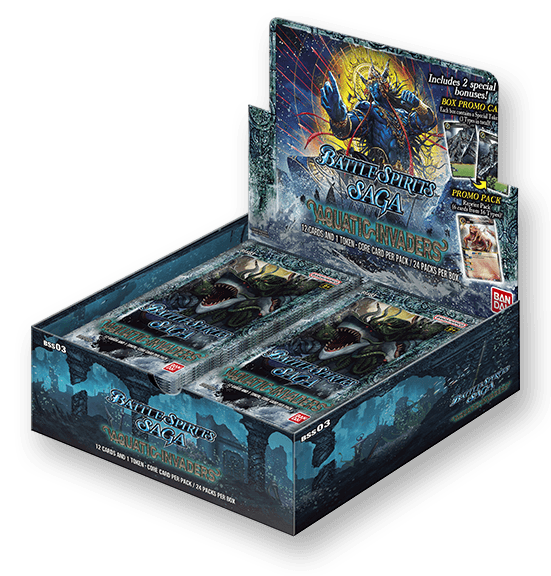 Battle Spirits Saga Booster Pack

[BSS03] AQUATIC INVADERS
Full Release
October 27, 2023
Contents
1 Booster Pack contains 12 cards and
1 core token card.
1 Box contains 24 Booster Packs.
Rarity
272 Types Total
・Common (normal/holo ver.) x68
・Uncommon (normal/holo ver.) x32
・Rare (normal/holo ver.) x24
・X Rare x14
・Special Rare x9
・Saga Rare x1
*Release date may vary by region.
*Release date subject to change.
QUESTIONNAIRE