LORE SET

September 29, 2023 Release
[L01] ANCIENT HEROES
The birth of an empire unifying the entire world
for the first time in history is also the story
of two heroes: Kei, the First Emperor, and Manaka, the Godslayer Hero.
CONTENTS

Booster Packs (BSS02) ×2
Promo Cards ×20 (10 types)
Lore Book ×1
CARDS
Includes 2 copies of each card in this set!
All cards are holo + metallic leaf!
IMPORTANT ANNOUNCEMENT
Card Misprint and Correction
There is a misprint in BATTLE SPIRITS SAGA –ANCIENT HEROES- [L01] .
We apologize for the inconvenience to the players.
Details are shown below.
L01-010
Godslaying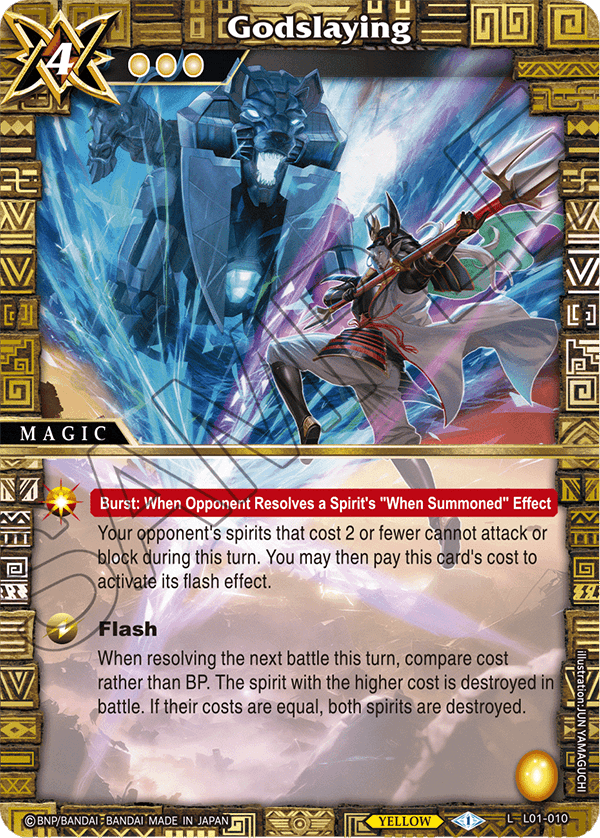 Misprinted card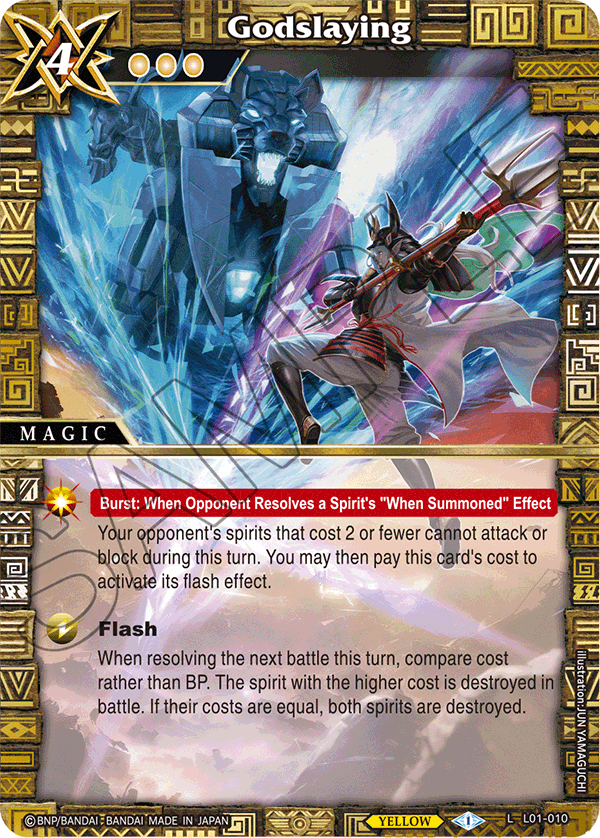 Correct card
There should be no yellow symbol in the bottom right corner.
Unfortunately, we are unable to provide corrected copies of the card.
We ask for your understanding in this matter and express our deepest apologies.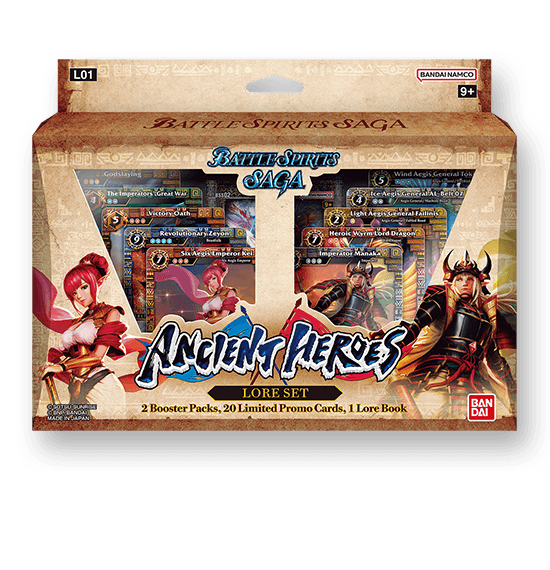 Battle Spirits Saga Lore Set 01

[L01] ANCIENT HEROES
Release date
September 2023
Contents
・Lore Book
・Promo Card (Holo + Gold foil)
x20 (10 Types)
・Booster Pack (BSS02) x2
*Release date may vary by region.
*Release date subject to change.
QUESTIONNAIRE