STARTER DECK

October 27, 2023 Release
[ST06] BODIES OF STEEL
Use your nexuses to launch a heavy-hitting attack!
CONTENTS

Deck Cards x50
Play Sheet x1
Core x30
Soul Core x1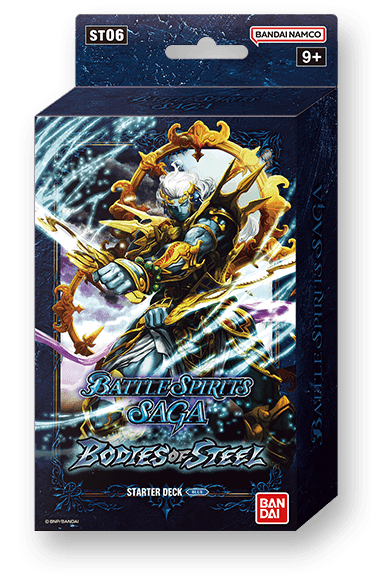 Battle Spirits Saga Starter Deck

[ST06] BODIES OF STEEL
Full Release
October 27, 2023
Contents
・Deck Cards x50
・Play Sheet x1
・Core x30
・Soul Core x1
*Contents except cards are the same for any deck type.
*Release date may vary by region.
*Release date subject to change.
QUESTIONNAIRE